Have you noticed signs of wear and tear on your roof? And you've been looking to get a new roof that will last you as many years as possible? If the answer is yes, look no further. Maybe you need an asphalt shingle roof to cover what you value most. Asphalt shingle roofs are the most common roofing material because they are extremely durable and cost-effective. If you are interested in learning more about asphalt shingle roof to see if they are right for you, here is a list of things to consider.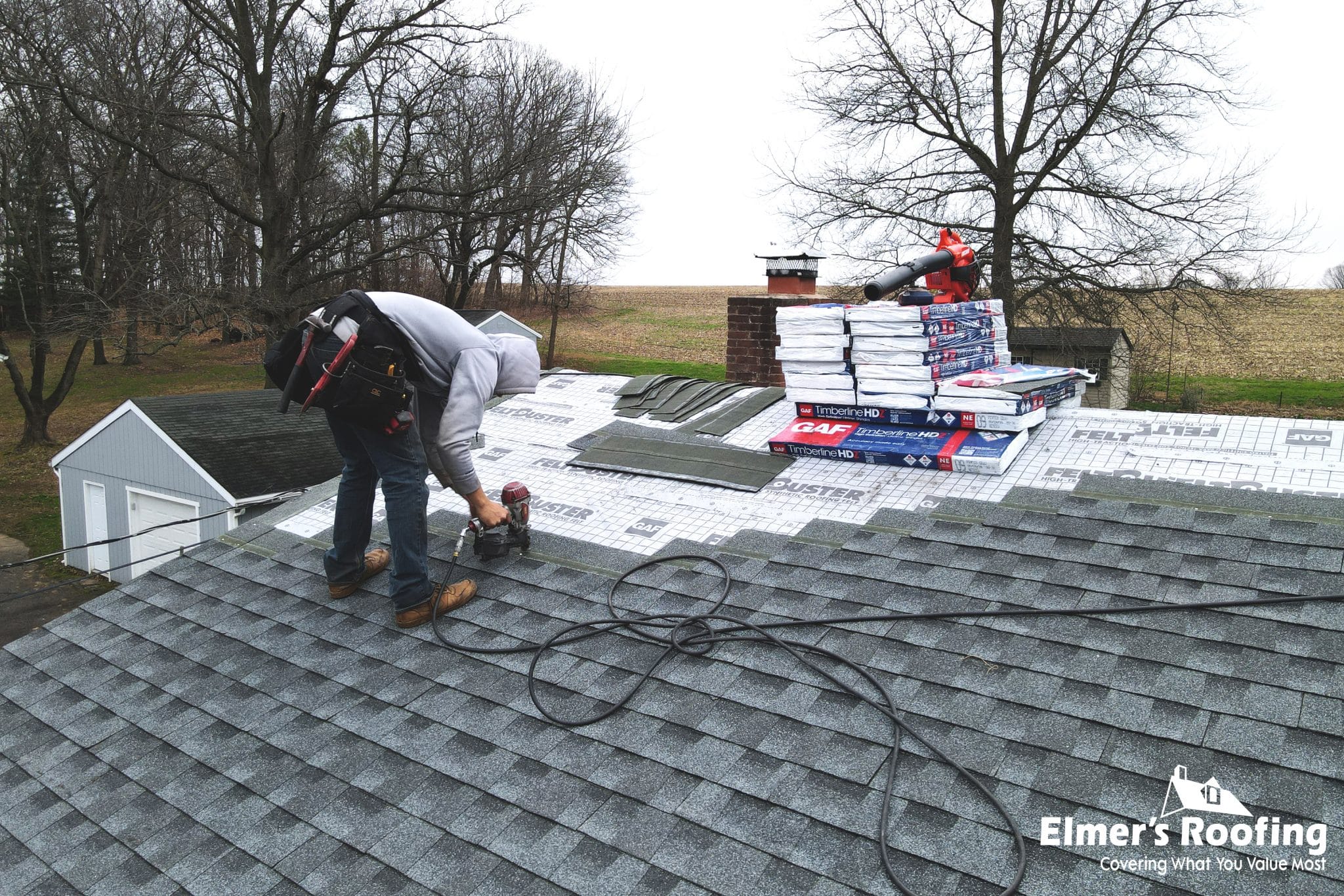 How long does an asphalt shingle roof last?
One of the most important part of getting an asphalt shingle roof is to know how long the roof will last. Well, most of the roofing contractor can say around 25 to 30 years, you're probably wondering if it'll actually last that long. But it actually depends on the quality of the work and the type of shingles you want to use on your roof. With a good quality work, you can expect to get about 22-25 years out of your 3-tab shingle roof and 27-30 years out of your dimensional shingles.

Our team at Elmer's Roofing has been installing asphalt shingle roofing in the Lancaster, PA area since 1995, offering their customers a high quality work at an affordable price. With our craftsmanship and attention to detail, we know what it takes to extend the longevity of your asphalt shingle roof.
How to clean an asphalt shingle roof?
Is your asphalt shingle roof no longer looking new and attractive? And your roof appears dark and discolored in some areas, then it's time to clean your roof. When cleaning your roof, it's best to know how to clean your roof properly so that you don't damage your roof or the surrounding areas and ensure you don't have to do it too often. Here are some of the cleaning tips that will help you.
Tip #1: One of the common mistakes people make when cleaning an asphalt shingle roof is using a pressure washer, which can loosen shingles and seriously damage your roof. Instead, use a spray attached to a garden hose that's filled with equal amounts of chlorine bleach and water. Allow this mixture to sit on the surface for 15-20 minutes before rinsing with clean water. This is the best way to clean a roof if you have an asphalt shingle roof.
Tip #2: When cleaning your roof, make sure not to ignore landscape and surrounding areas, which can be harmed by the bleach mixture. Cover up the plants and surrounding areas with plastic, and then rinse them before and after using the bleach mixture on your asphalt shingle roof.
Tip #3: When planning on cleaning your asphalt shingle roof, try to plan it on a cloudy, calm day when it's not too windy nor too hot. Because cleaning a roof on a sunny day could evaporate too quickly, limiting its cleansing effects.
Tip #4: Clean your roof safely by taking proper safety precautions. Only get up on the roof only after determining that you can walk safely on the roof surface. If you do decide to get up on your asphalt shingle roof, wear well fitting shoes with slip resistant rubber soles and eye and skin protection. You should hire a professional if the slope is too steep to readily climb or if your house is more than one story.
Tip #5: Avoid waiting till your roof is covered in algae or moss. Take action by cleaning up the overhanging branches around your roof to expose the roof to sunlight, and clear debris, such as branches and leaves, from its surfaces with a leaf blower if needed. Keep gutters clean to ensure roofs remain as dry as possible.
Now that you know 5 important tips to clean a roof, be sure to follow these steps carefully. These roof cleaning tips are only for asphalt shingle roofs. If you have a different type of roof, you should contact the manufacturer to learn how to clean it. In fact, regardless of the type of shingles you have, you should check your manufacturer for roof cleaning instructions to minimize unintended damage to your property.
How often should the asphalt shingle roofs be replaced?
The roof is the most important part of your house that will cover all your valuables and keep them safe. But sadly it's the most ignored part, you probably won't notice unless it starts to leak or break apart. National Roofing Contractors Association recommends regular inspections twice a year for potential problems.
If you are afraid of heights, ask a family member or a friend to help you inspect your roof. Otherwise, a local roofing contractor can inspect your asphalt shingle roof if you don't want to do it yourself. When inspecting your asphalt shingle roof you should look for loose, crack or damages shingles, missing or sagging shingles, mold or rot, signs of water damage or leaking, and holes or dark spots.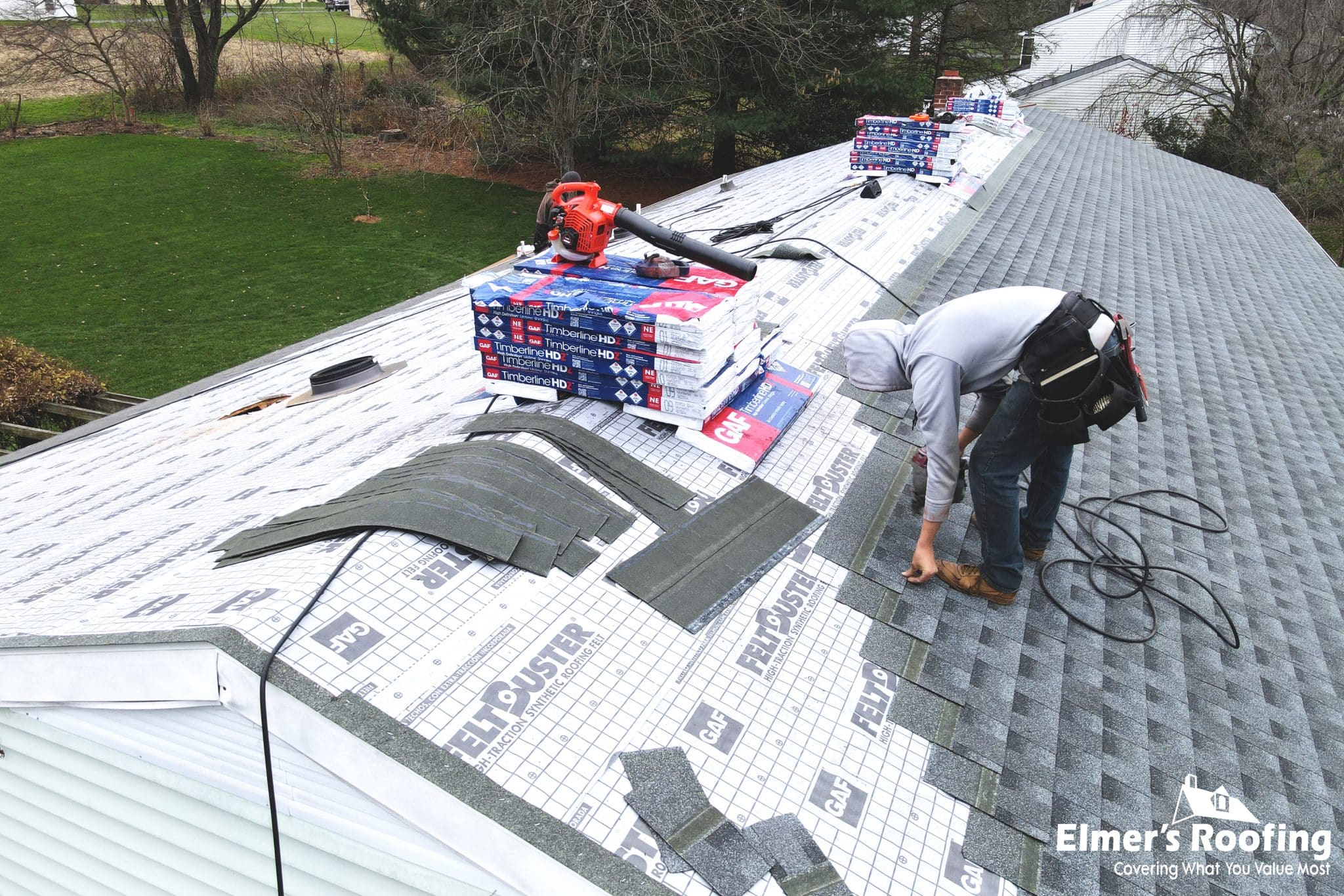 By inspecting your asphalt shingle roof twice a year, you may catch a small problem before a larger section of the roof fails. It is important to maintain the roof and inspecting it from time to time than dealing with a roof collapse and extensive damage.
The lifespan of the roof depends on the materials used for the roofing. However, the recommended replacement schedule for an asphalt shingle roof is between 20 and 30 years. This time frame will vary depending on the climate that the roof is exposed to. Severe winters and high humidity might cause the materials to deteriorate more quickly. It's a good idea to get on the roof after a major storm or heavy winds to inspect for damage. Keep an eye on your roof because it provides crucial protection for your home and belongings, so make sure it is in good shape.
4 Pros of Asphalt Shingle Roof
Economical
Asphalt roofing shingles are probably the most common roofing option because they are the most cost-effective. Asphalt shingles will protect your property for 20 to 30 years if placed properly. Although this is a temporary solution compared to materials such as Spanish tile, which may endure up to 70 years, the low cost of asphalt shingles frequently overcomes the long-term protection.
Practical
Asphalt shingle roofs provide acceptable protection, although they are not as sturdy or long-lasting as other roofing materials (such as metal, slate, clay tiles, and cedar shakes). Most people consider it to be the most cost-effective alternative because of its reasonable protection and affordable price.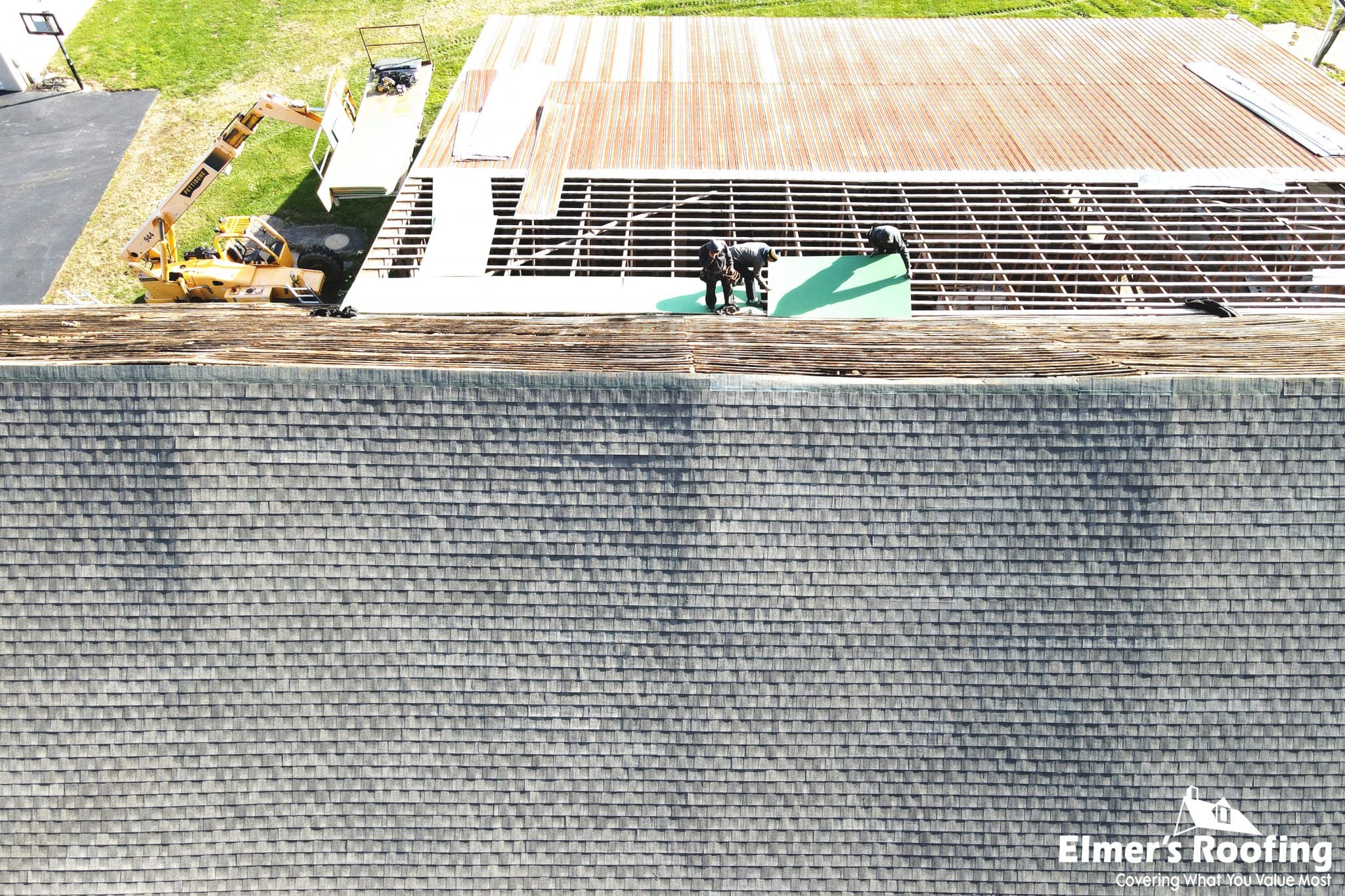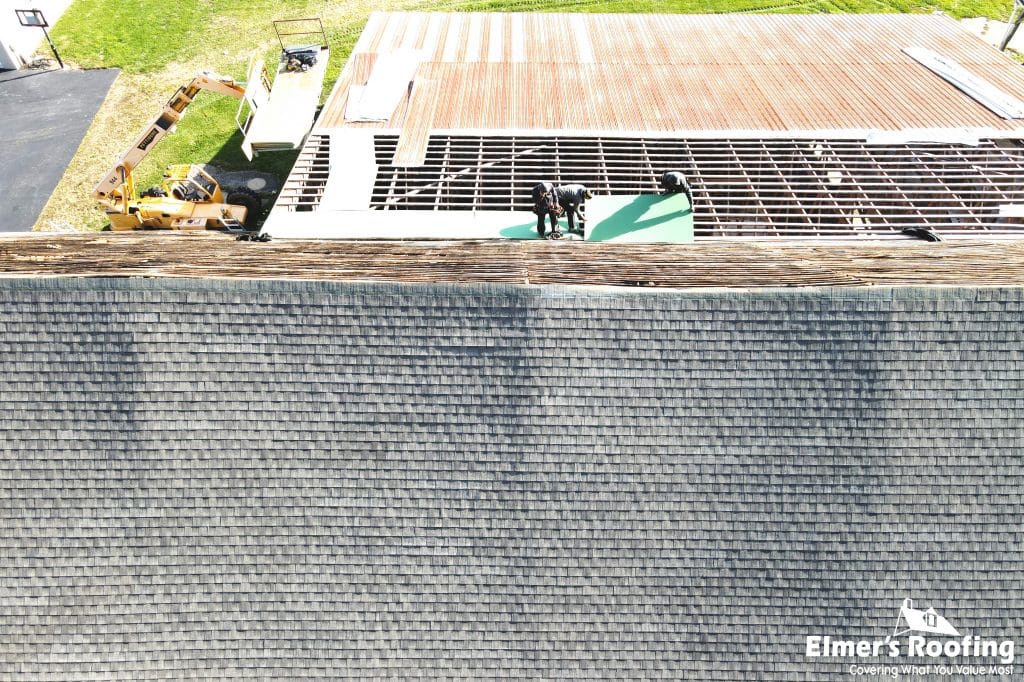 Different Styles
Asphalt shingles come in two types: organic and fiberglass. Both types are coated with asphalt to make them water-resistant. The interior of a fiberglass shingle is made up of a thin mat of glass fiber. Organic shingles are constructed from a mat produced from some type of wood, usually waste paper. Fiberglass and organic shingles are available in different of styles, including 3-tab, architectural, and premium shingles. The most common and cost-effective choice is 3-tab shingles. Architectural shingles are slightly more expensive and more aesthetically pleasing since they often have a 3D effect with various tones and patterns, and some of them replicate the look of wood or slate shingles. Architectural shingles are also more weatherproof than 3-tab shingles because they are less vulnerable to wind uplift.
Easy Installation
While proper installation of asphalt shingles does require some ability, it does not demand specialist training but may be completed in one to two days, depending on the size of the work and whether or not the old shingles must always be removed first.