Have Elmer's Roofing give you free roof inspection when you notice wear or leaks, before more damage occurs.
As spring arrives, you may notice that the extreme winter took a toll on your roof. All winters are hard on roofs and the evidence will show up in the spring this year as the snow and ice begin to thaw. You may notice cracked shingles or even leaks.
At the first sign of damage, it is in your best interest to consult an honest, professional roofer to assess your roof. Waiting to repair or replace a damaged roof can be more costly and could result in damage to your home's interior. When it comes to your roof, an ounce of prevention could save you both money and headaches.
If you notice any of these issues with your roof, please schedule your free roof inspection right away!
Dark, "Dirty-Looking" Areas on Your Roof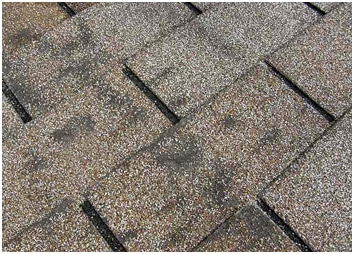 Missing, Cracked, or Curled Shingles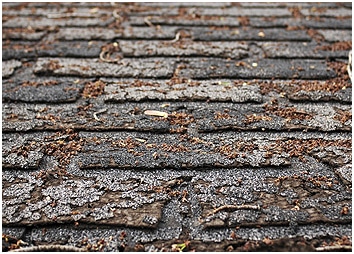 Leakage in Attic After Ice Build-Up
Elmer's Roofing offers free roof inspection, so if you have questions about your roof, this is a risk-free way to get the answers you need. And it isn't all doom and gloom if you do need to repair or replace your roof. First, you are in great hands with Elmer's Roofing. From the communication of options to the quality of workmanship, you will be pleased. If you do need a new roof installed, Elmer's offers a great selection of roofing shingles styles and colors as well as start to finish service including the cleanest roof installation you have ever seen!