Achieving Incredible Curb Appeal
Not only can you protect your home, but you can also bring the character of your home to life with designer roofing shingles.  When it comes to the curb appeal of your home, details matter. Compliment your home's color scheme and give it a stylish look with the best shingles installed by a quality roofing contractor, Elmer's Roofing.
For homes with modern, architectural styling to colonial, Victorian, and tutor, we offer a large selection of roofing shingles styles to choose from.
Here are some of our favorite designer roofing shingles for your roof:
This favorite shingle style is from the Timberline Ultra High Definition® Shingles collection. This line is the thickest, most ultra-dimensional wood-shake look for your roof. For perfect installation, contact Elmer's Roofing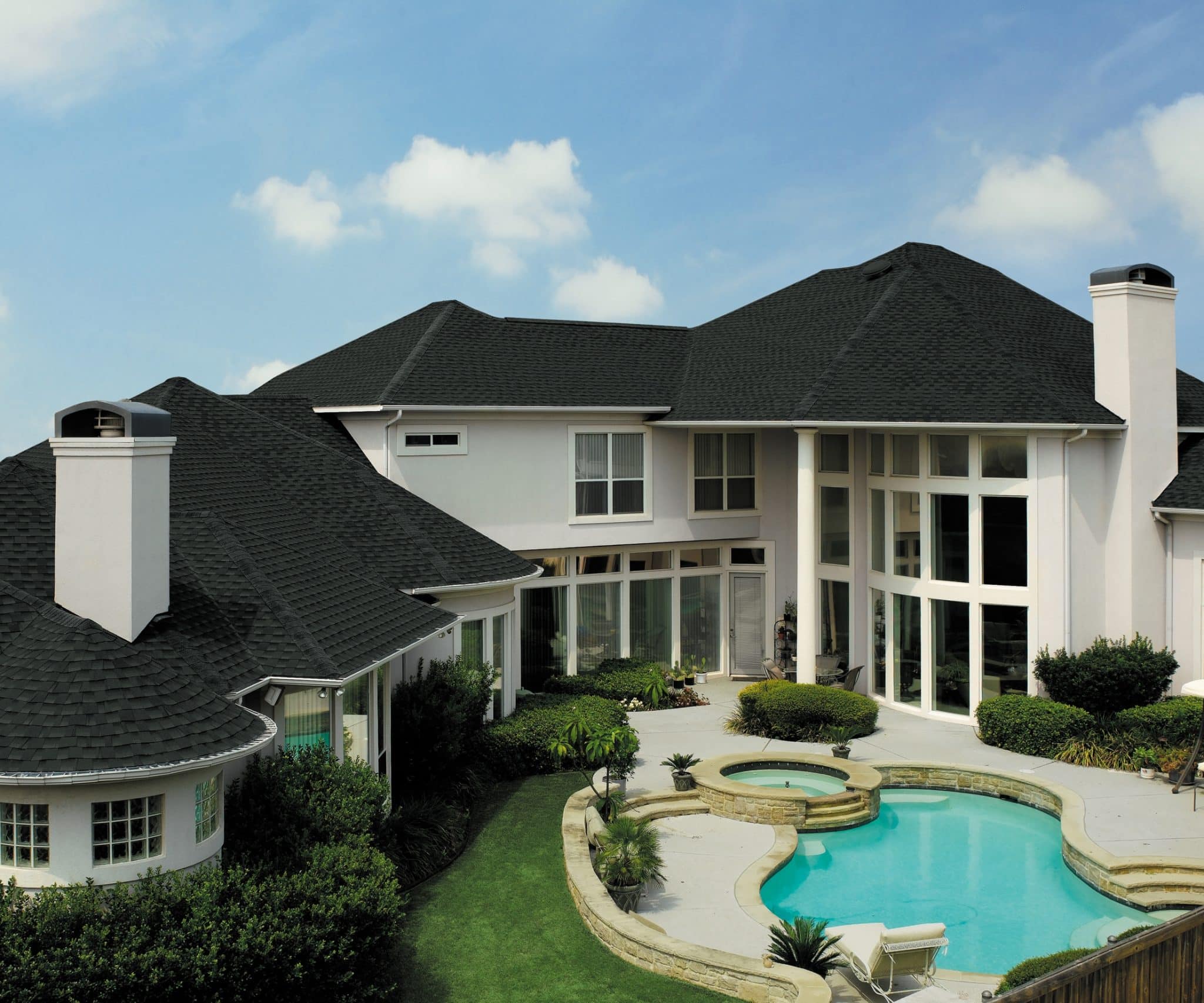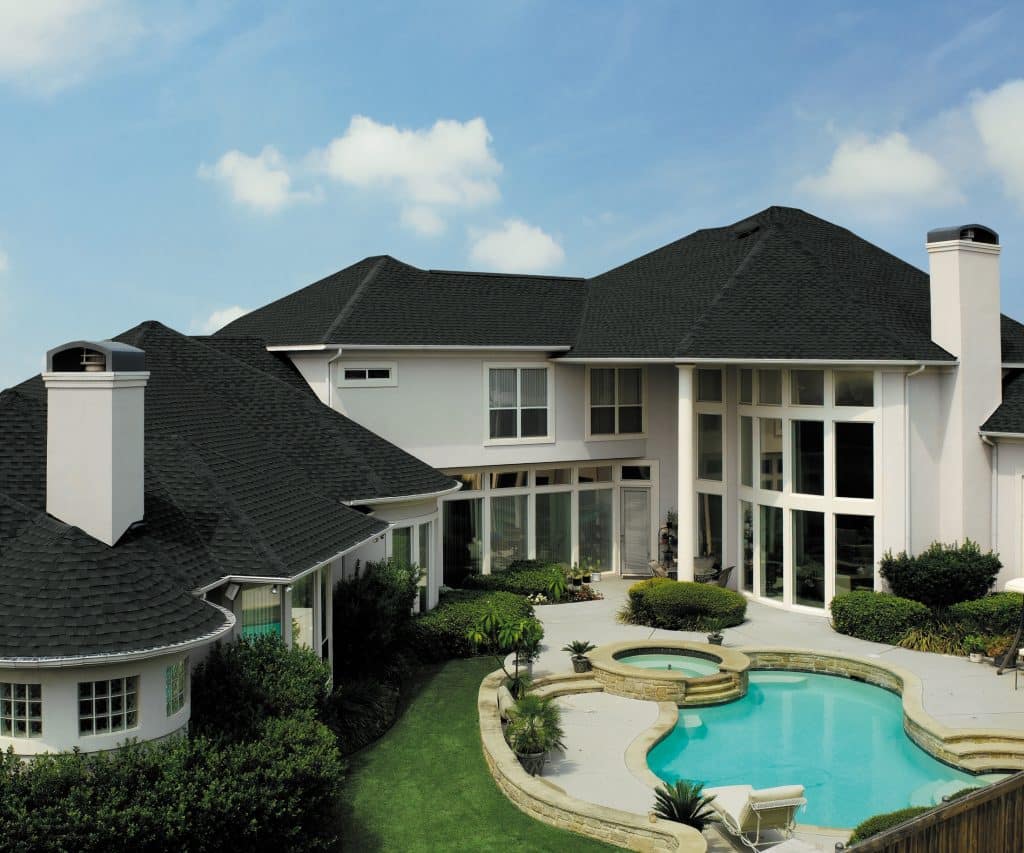 Another gorgeous home topped off with shingles from the Timberline Ultra High Definition® Shingles collection. Get this roof from Elmer's Roofing where workmanship and the quality of the service you receive are unbeatable.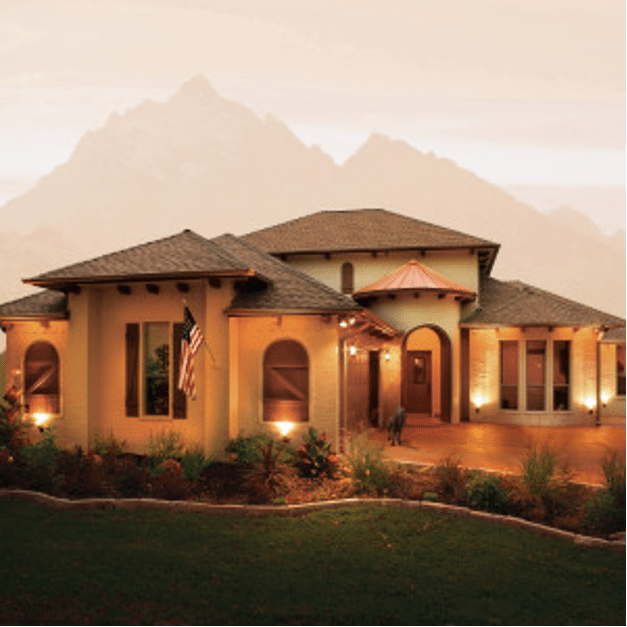 Select a roof style for homes with brick and wood that compliments the textures and features of the home. We will help you select the right color and quality to give your home great curb appeal.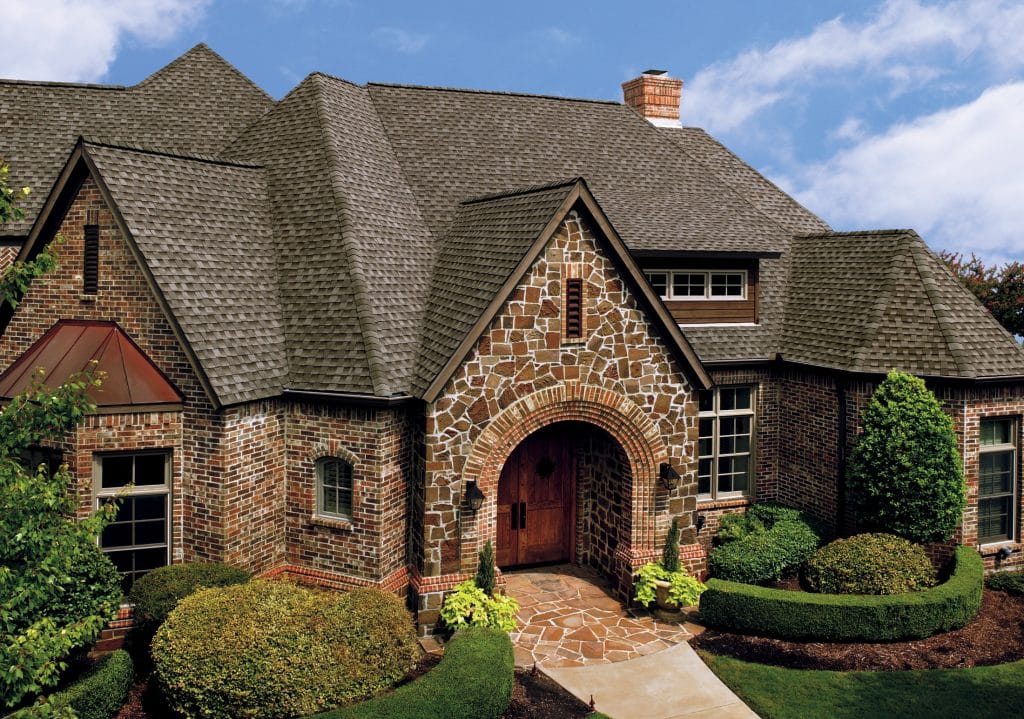 We offer a full selection of roofing shingles with many color options. This photo is from the Camelot® Lifetime Designer Shingles collection of lifetime designer roofing shingles. Elmer's roofing can sell and expertly install this series for your home. Many additional options are available.
"Combining uncompromising performance with timeless beauty, Camelot® may be the finest designer asphalt shingle ever made."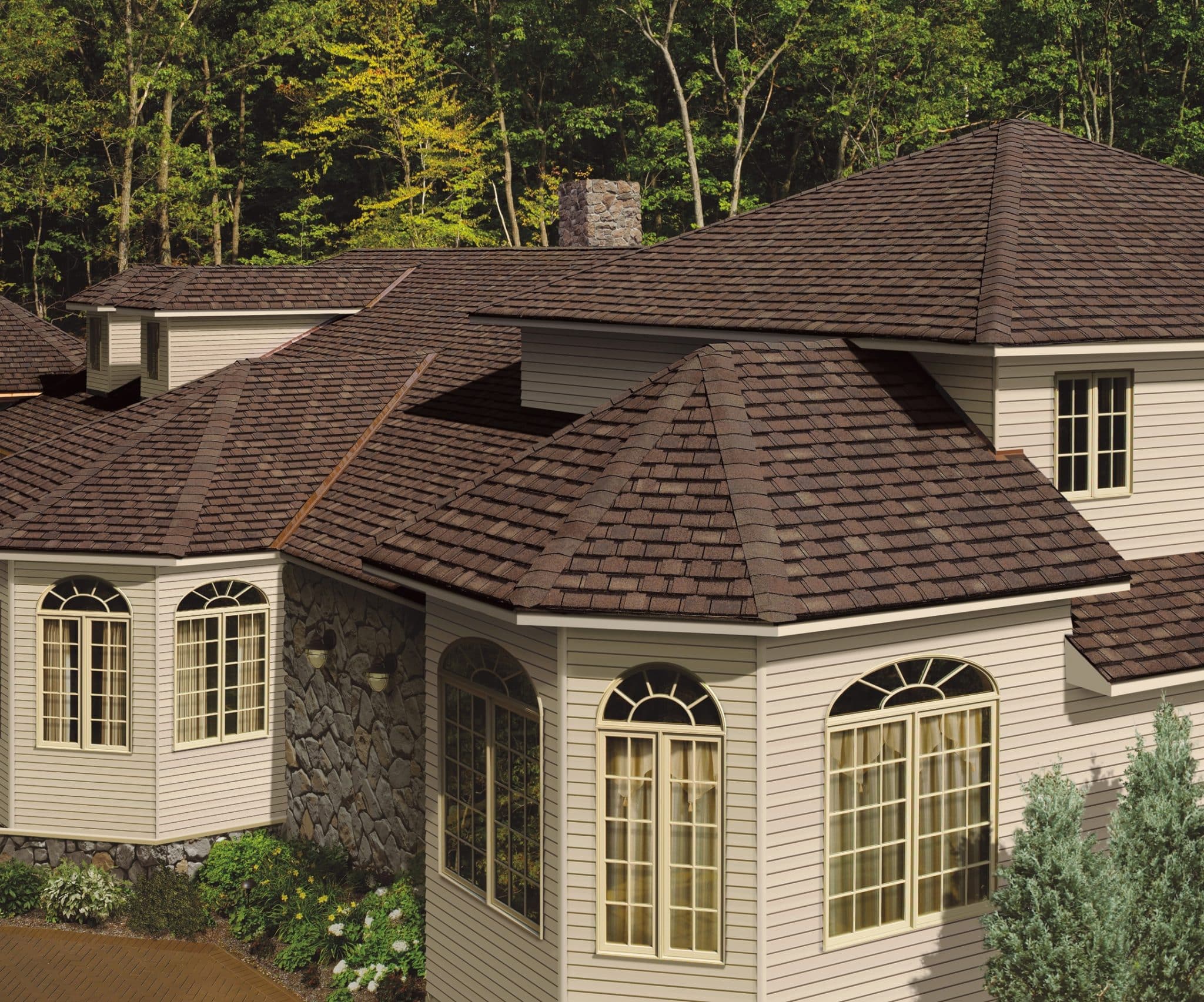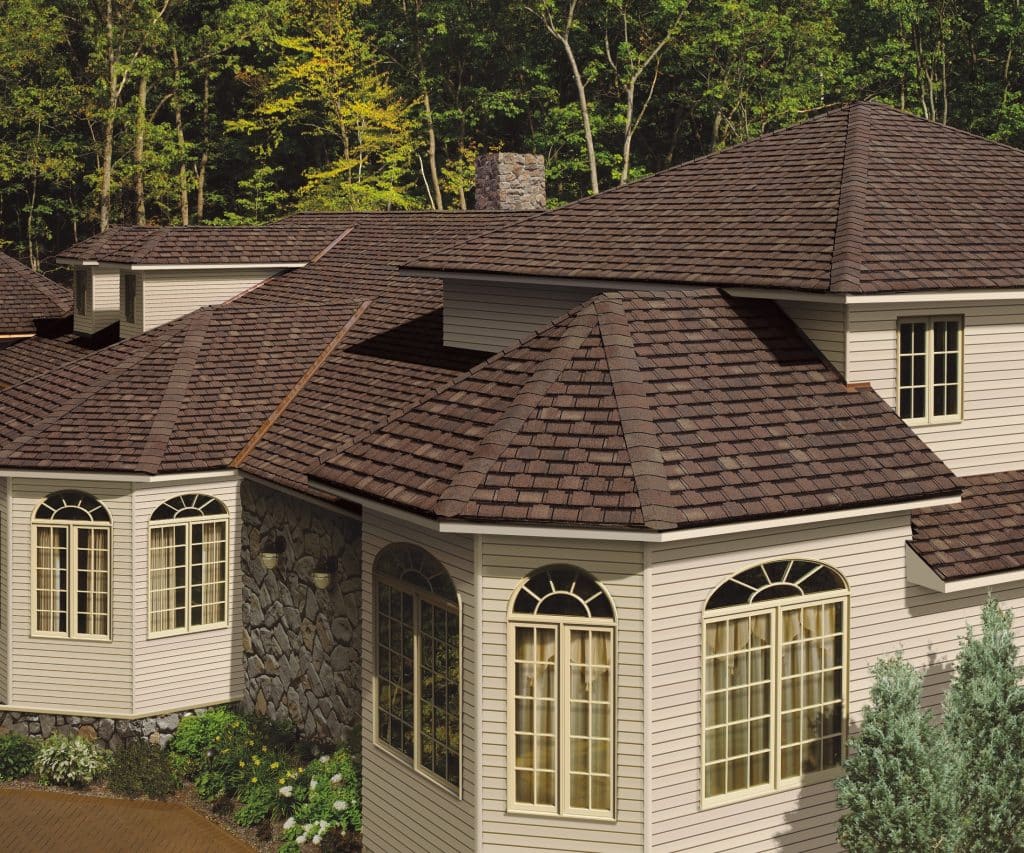 The style of your home will help determine the roof style that you choose. Colonial and Victorian-style homes are steeped in the traditional and look great with a thoughtful modern touch too. The home pictured uses Timberline® Cool Series Shingles – Shingle Features to complete the perfect blend of character and timelessness. Need help choosing the right roofing shingles for your home? We are here with great advice
We'll help you match the color and style of roofing shingles to your home for the best look and value. Whether you have a craftsman style, ranch, French country, Mediterranean Tuscan, or modern contemporary styled home.