How Long Do Different Roofing Types Last?
Table of Contents
So how long does a roof last? And what are the lifespans of different roofing types? Whether you're a homeowner or a business owner, understanding the lifespan of different roofing materials is essential for making informed decisions about your property. At Elmers Roofing, we believe in providing you with the knowledge you need to protect your investment. In this article, we'll delve into the durability of various roofing options, helping you grasp the key factors that influence their lifespans. So, let's embark on a journey to discover "How Long Does A Roof Last?" and ensure a secure shelter for years to come.
The longevity of roofing materials is a critical consideration for anyone looking to enhance the stability and value of their property. Various roofing types offer different lifespans, and understanding these differences can save you time, money, and potential headaches down the road. As a local Amish Roofer, here at Elmers Roofing, we've compiled comprehensive information about the most common roofing materials and their expected durations. From the classic asphalt shingles to the more enduring metal roofs, we've got you covered with insights that will help you make a wise roofing choice.
Asphalt Shingles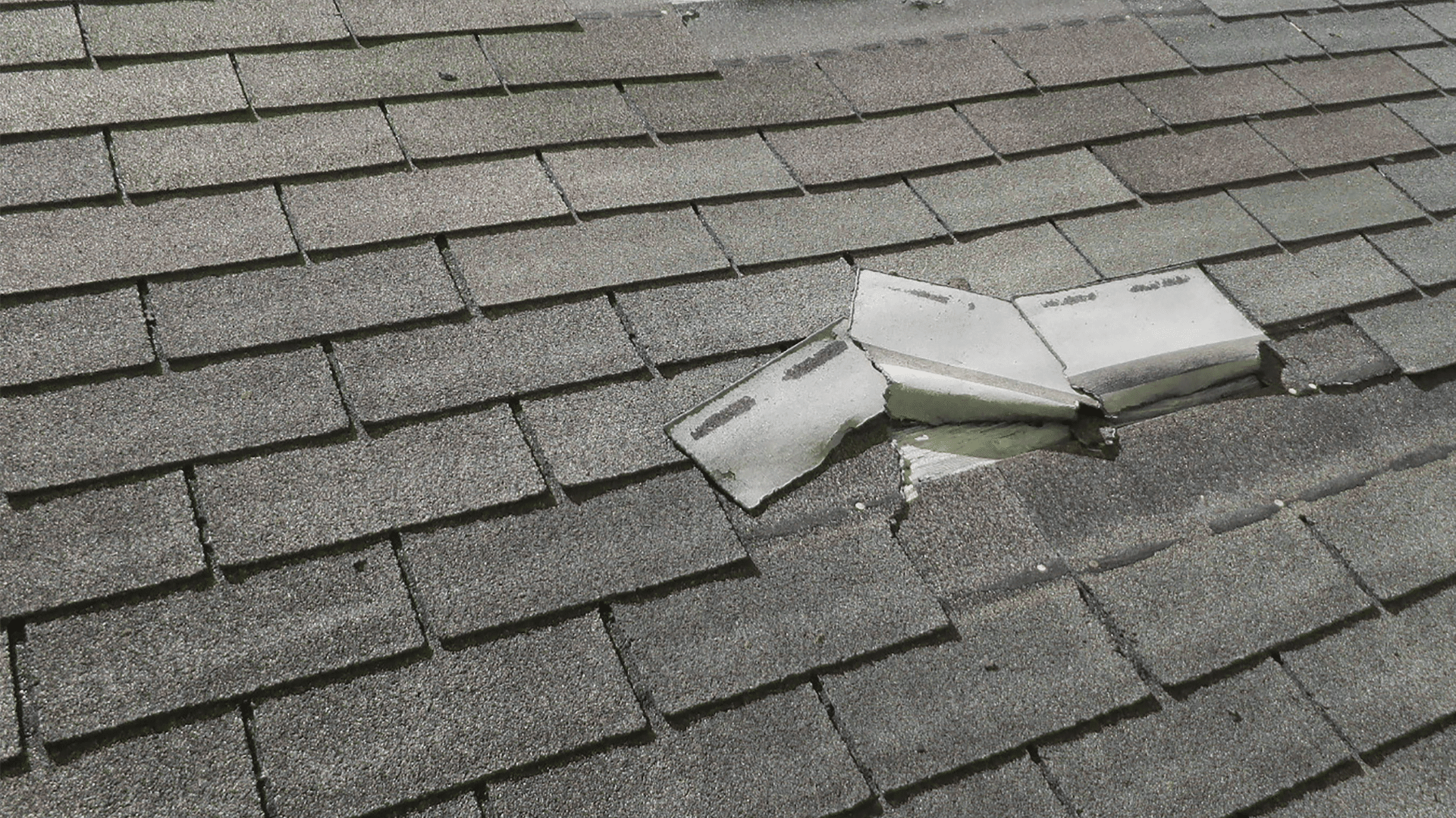 So how long does an asphalt roof last? Asphalt shingles are common and often affordable. They usually last around 15 to 30 years. Regular maintenance can help extend their lifespan. Keep an eye out for cracks, missing shingles, or signs of wear.
Membrane Roofing
Membrane roofing, like TPO or EPDM, is durable and often used on flat or low-sloped roofs. It can last about 20 to 30 years. Proper installation and maintenance, like keeping it clean and addressing any punctures, can make it last longer.
Wood Shingles
Wood shingles have a charming look but may need more attention than almost every other type of roofing material. They generally last around 20 to 25 years. Regular inspections, treating for insects or rot, and keeping them dry can help prolong their life.
Composite Shingles
Composite shingles, also known as synthetic or architectural shingles, are a mix of materials. They usually last about 25 to 30 years but with them comes a hefty price tag. Their durability depends on the quality and maintenance, so keep them clean and fix any damage promptly.
Slate Tiles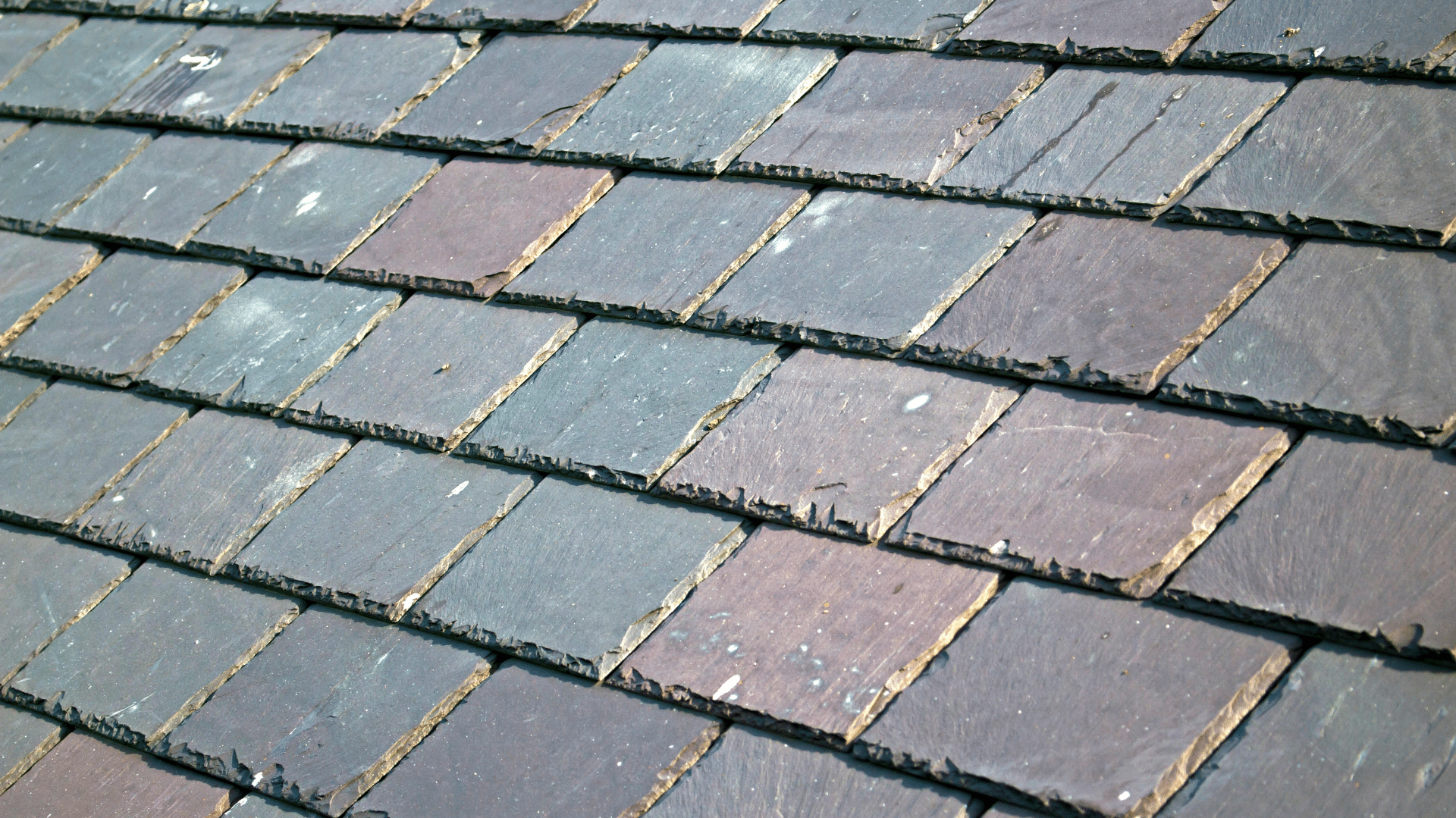 Slate tiles are quite durable and offer a natural, elegant appearance. They can last a long time, often 50 to 100 years or more. Their longevity is a plus, but they can be heavy, and very pricy, so ensure your roof structure can support them.
Concrete Tiles
Concrete tiles are sturdy and fire-resistant. They typically last around 30 to 50 years. Proper installation and occasional checks for cracks or shifts can help them endure over time.
Remember, these are average lifespans, and actual durability can vary due to factors like weather, maintenance, and installation quality. Regular inspections and addressing issues promptly can help extend the life of any roofing type.

How Long Does A Roof Last According To Roofing Type, And Does It Matter?
When it comes to roofing, you might wonder which type lasts the longest. At Elmers Roofing, we recommend asphalt shingles for many reasons. These shingles are durable and can stand up to various weather conditions. They come in different styles and colors, so you can choose what suits your home best.
While asphalt shingles are the best choice, it's important to mention other options too. Slate roofing is known for its exceptional longevity, often lasting over a century. However, it can be heavier and more expensive. Membrane roofing, like EPDM or TPO, is popular for flat roofs and provides excellent waterproofing. Metal roofing is also durable and comes in various styles. Ultimately, the choice depends on your preferences, budget, and the architectural needs of your home. We're here to guide you in making the right decision for your roofing needs.
What Factors Cause A Roof To Wear Out?
Climate
The weather where you live can affect how long your roof lasts. Harsh conditions like heavy rain, strong winds, snow, and hot sunlight can wear down your roof over time. Rain and snow can make the roof materials damp, causing them to weaken. Sunlight can cause materials to fade and become brittle.
Coloring
The color of your roof can impact its lifespan. Dark-colored roofs tend to absorb more sunlight, which can lead to overheating and faster deterioration. Lighter colors reflect sunlight and heat, helping to keep the roof cooler and extending its life.
Workmanship
The way the roof is installed matters a lot. If the roofing materials aren't installed properly, it can lead to problems like leaks, sagging, and other issues that can make the roof wear out faster.
Underlayment Protection
Underlayment is like a protective layer beneath the visible roofing material. It shields the roof from water and helps prevent leaks. If the underlayment is of poor quality or not installed correctly, water can seep through and damage the roof's structure.
Air Ventilation
Good airflow in the attic is crucial. Poor ventilation can lead to excessive heat and moisture buildup, which can harm the roof from the inside out. Proper ventilation helps to regulate temperature and humidity, preserving the roof's integrity.
Regular maintenance and inspections are key to spotting issues caused by these factors early on. Taking care of your roof can help it last longer and save you money in the long run. Elmers Roofing is here to assist you in maintaining and repairing your roof to ensure it stands strong against these wear factors.
How Can You Make Your Roof Last Longer?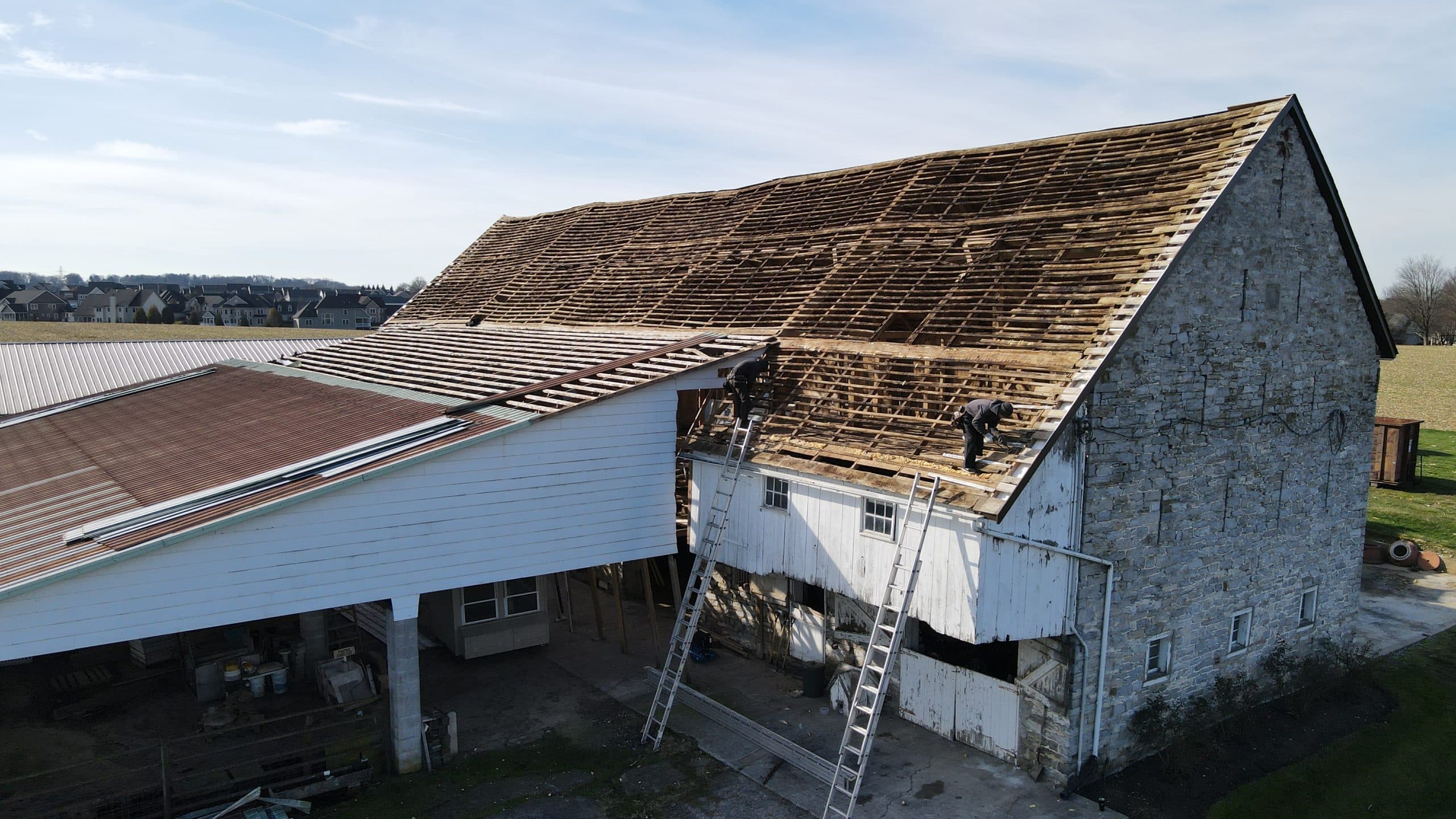 Taking steps to extend the life of your roof is important to save money and keep your home protected. Here are some simple ways to make your roof last longer:
Regular Inspections: Get your roof inspected by professionals like Elmers Roofing at least once a year. They can identify any issues early on and fix them before they become major problems.
Keep Gutters Clean: Clean gutters help water flow away from the roof properly. Clogged gutters can lead to water pooling on the roof, which can cause damage over time.
Trim Trees: Trees close to your house can drop leaves and branches on the roof. Trim them regularly to prevent debris buildup and avoid potential damage from falling branches.
Fix Leaks Promptly: If you notice any leaks or water stains, address them immediately. Ignoring leaks can lead to water damage and further deterioration of your roof.
Proper Ventilation: Ensure your attic has proper ventilation to regulate temperature and humidity. Good airflow prevents moisture buildup that can weaken your roof's structure.
Insulation: Proper insulation helps maintain a consistent temperature in your attic, reducing the risk of ice dams in winter and excessive heat in summer.
Remove Snow: If you live in a snowy area, gently remove snow buildup from your roof to prevent excess weight and potential structural damage.
Avoid Walking on Roof: Walking on the roof can damage shingles and weaken the roof. If you need to access the roof, use proper equipment or consult professionals.
Choose Light-Colored Shingles: Light-colored shingles reflect sunlight and heat, reducing the risk of overheating and extending the life of your roof.
Address Moss and Algae: If you notice moss or algae growth on your roof, have it removed promptly. These organisms can trap moisture and damage shingles.
Signs it's Time to Replace Your Roof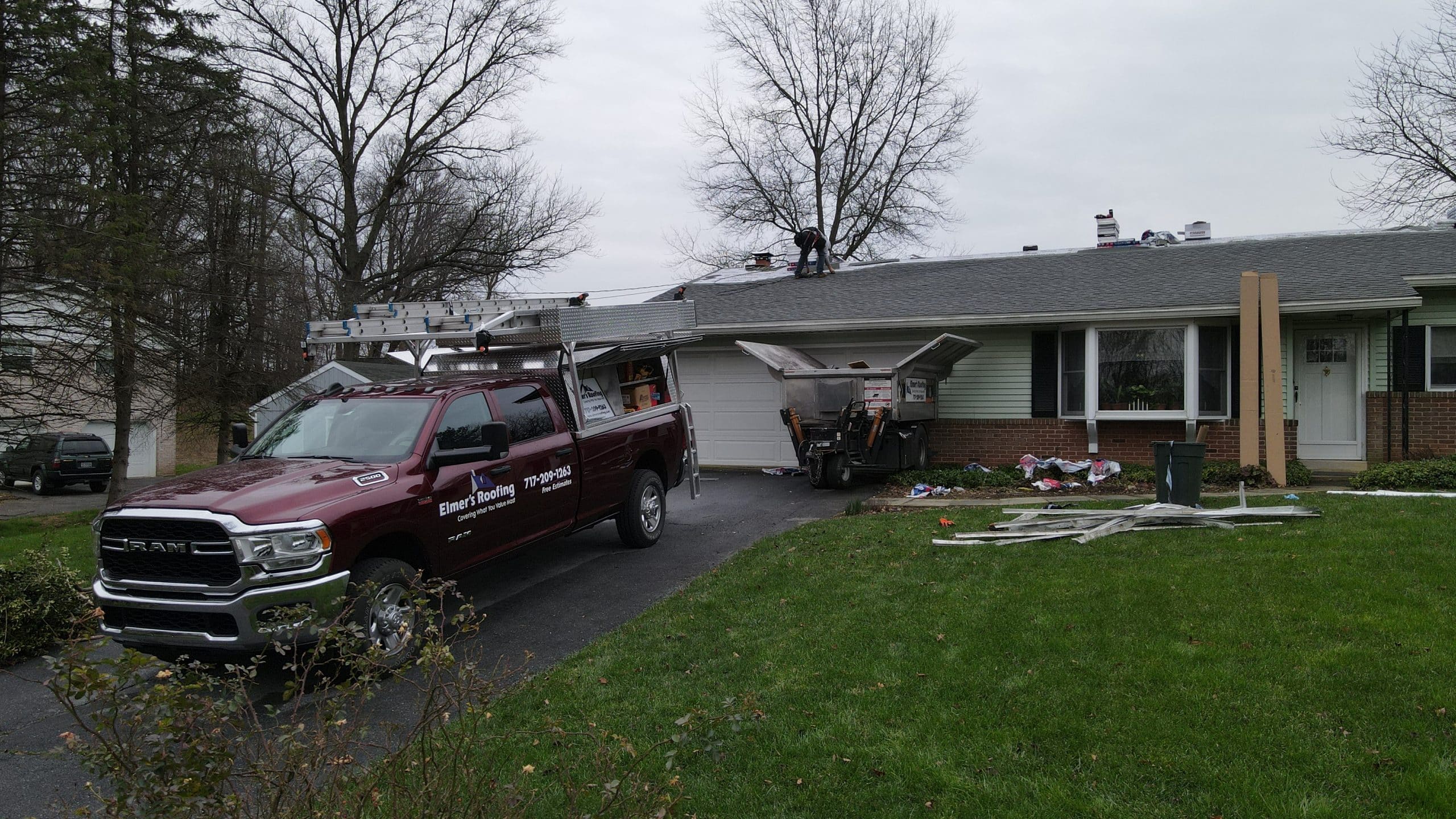 Curling or Missing Shingles: If shingles are curling at the edges or missing, it's a sign of wear and potential water damage.
Leaks: If you wonder, "why is my roof leaking?" especially recurring or widespread leaks, it could be time for a replacement.
Sagging: A sagging roof indicates structural issues and calls for immediate attention.
Excessive Granule Loss: If you find a lot of granules from shingles in your gutters, it might be a sign of shingle deterioration.
Frequent Repairs: If you're frequently repairing your roof, it might make more sense financially to invest in a replacement.
In conclusion, the replacement timing depends on many factors. Regular inspections by professionals like Elmers Roofing can help you determine the right time for a replacement and keep your home protected. We hope that these 5 signs you need a new roof will help you determine your next step forward.
What Is Elmers Roofing Warranty?
If you are unsure of how to choose a roofing contractor, check out our article to learn the best practice and how we roof. As a local residential roofing contractor we believe in doing the work right the first time and there will be no need to return. Besides our no leak guarantee, we also provide mess free roofing, where we promise to leave your property exactly the way we found it, or better. Feel free to check the areas we serve and make sure to get a free quote today!