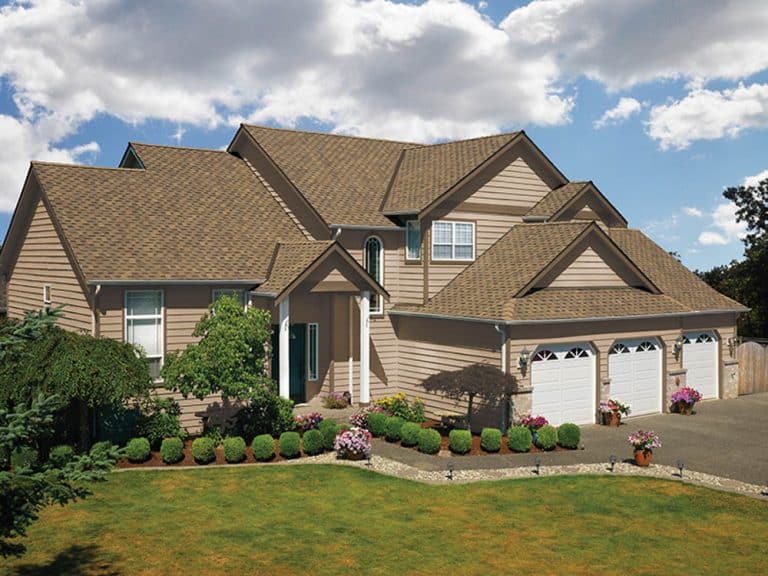 Are you in the market for a new roof or need repairs to your existing one? Look no further than Elmer's Roofing! Choosing the right roofing contractor can be daunting, with so many options available. But our team of experts at Elmer's Roofing has compiled a comprehensive guide to teach you how to choose a roofing contractor.
We understand that your home or business is one of your most valuable assets and that the roof is crucial in protecting it. That's why we strive to provide top-notch services tailored to your needs. Our team has years of experience in the industry and is equipped with the knowledge and tools necessary to get the job done right. Don't settle for poor workmanship or untrustworthy contractors. Follow our guide and choose Elmer's Roofing for all your roofing needs. Contact us today to schedule a free consultation and see why we're the best in the business!
What Is The Difference Between Independent Contractors and Roofing Companies?
While both options will get the job done, One of them may be better suited for the job you want to be completed. An independent roofing contractor may have a more flexible schedule and is sometimes better for minor repairs. This option can also have disadvantages, as the job will generally take longer to complete than when you are working with a roofing crew. The most significant disadvantage is that when it comes to warranty, an independent contractor will have a more challenging time fulfilling a warranty.
A roofing company will take on larger projects, such as replacing a roof and minor roof repairs. You will get better warranties, faster turnaround time, and better deals. If you are researching "how to choose a roofing contractor" this piece of information is valuable to know where to start.
Free Consultation
When Will You Need A Roofing Contractor?
Your roof is the most essential part of the structure of your home, and any damage or leaks need to be dealt with as soon as possible. Roofing contractors can help you handle any unwanted issues and prevent further damage to your property. So the best time to learn how to choose a roofing contractor is before you desperately need one. Damage to your roof can build up over time or happen very suddenly, so it is best to be prepared.
Why Choosing A Roof Contractor Is Important
Your roof is one of the most important investments you'll make for your property. A poorly installed or maintained roof can lead to costly repairs, damage to your property, and even compromise the safety of its occupants. When choosing a roofing contractor, you want to ensure they have the necessary skills and experience to get the job done right the first time. A professional roofing contractor will provide peace of mind that your roof is installed or repaired correctly and will last for years.
How To Choose A Roofing Contractor Based On Their Qualifications
There are several things that good roofing contractors have in common; you can use this list to ensure that you're making the right decision.
Make sure they are experienced.
They have the licensing to work in your area.
They are insured for any damages that could occur.
They are willing to provide references and reviews.
They are willing to write an estimate on paper.
5 Tips for Choosing a Roofing Contractor
Research the Contractor's Reputation:

Before hiring a roofing contractor. Check their online reviews, ask for references, and look for their credentials and certifications. A reputable roofing contractor will happily provide you with all the information you need to make an informed decision.

Ask About Clean-Up:

Roofing projects can be messy and disrupt your property. Ask the contractor about their clean-up process and how they protect your property from any damage during the installation or repair. At Elmer's Roofing, we will leave nothing behind. Our no-mess guarantee ensures that if we miss something, we will be back within 24 hours and ensure we have everything removed. We will not leave your property until you say it is clean.

Is the Contractor an Authorized Installer?:

It's essential to ensure the contractor you hire is an authorized installer for the roofing material you want. This will ensure that the manufacturer's warranty is valid and will protect your investment.

There Are More Important Things Than Price:

Although it's tempting to go with the lowest bidder, price shouldn't be the only factor you consider. A reputable contractor will provide you with a fair and transparent estimate that includes all costs and won't have any hidden fees.

Ask About The Roofing Warranty:

The warranty they provide is one way you can tell if a roofing company stands behind its workmanship. At Elmers's Roofing, we go above and beyond the manufacturer's warranty and offer our 7-year no-leak guarantee. If your roof leaks within 7 years, we will fix it at no cost. This warranty lets you put your complete trust in us to treat your home with professional expertise.
The Elmer's Roofing Advantage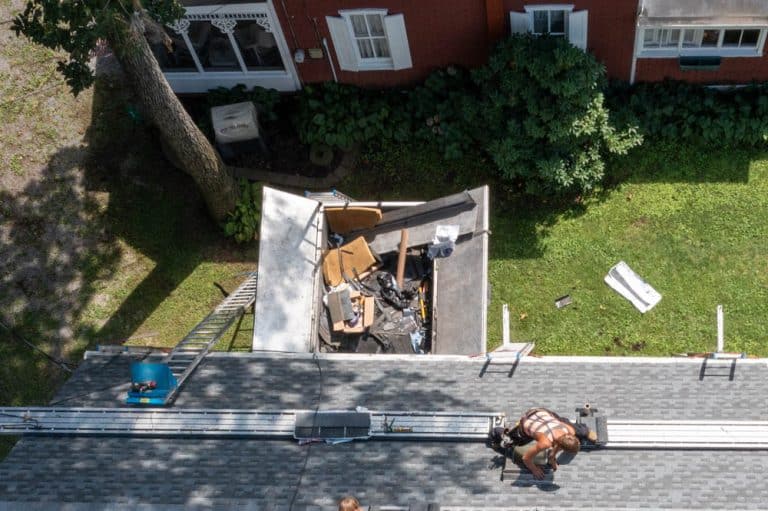 At Elmer's Roofing, we understand the importance of learning how to choose a roofing contractor. That's why we offer our customers Elmer's Roofing Advantage. Our team of expert professionals has the experience, skills, and knowledge to get the job done right the first time. We only use the highest quality materials and offer roofing services, including installation, repair, and maintenance.
At Elmer's Roofing, we will treat your property with the high level of care and respect that we give our own. The days of leaning a ladder against your spoutings and roof debris littering your yard are far behind us. Our' "roofing buggy" is raised to the edge of your roof and captures all the debris before it touches the ground. For the last step, we will clean your gutters of any residue or debris.
Decision Time
When you choose a roofing contractor it is an important decision that requires careful consideration. By following these tips, you can ensure that you hire a reputable and experienced contractor. With over 40 years of experience in the roofing industry, Elmer's Roofing is the right choice for all your roofing needs. Contact us today to schedule a consultation and see why we're the best in the business.
For more information about roofing, check out our other articles for everything you need to know about your roof!